---
With Great Branding Comes Great Responsibility

Supporting a great cause that aligns with your brand, can help boost your image and help a worthy endeavour at the same time.

We found this great example to share with you of an Australian start up mattress company 'Koala' who shut its doors on 'World Koala Day' (Friday 30th September) to raise awareness for our beloved, yet endangered marsupials.

Their website, social media platforms and email marketing directed users to the WWF website, where consumers were encouraged to sign a petition, adopt a koala or learn how you can help save the Aussie icons from extinction.

This move comes as part of Koala's ongoing partnership with the WWF, now in its fifth year. The bed company has a goal to help remove koalas from the endangered species list. To date, they have donated over $2m for the conservation and preservation of wildlife, planted 46,000 feed trees to support koala habitats, developed the koala adoption program and provided support for other animals in need - like the glossy black cockatoo and green sea turtles.

They state" With every purchase of a Koala mattress an Aussie icon is supported", seamlessly communicating their brand essence and positioning the business as an Aussie icon too.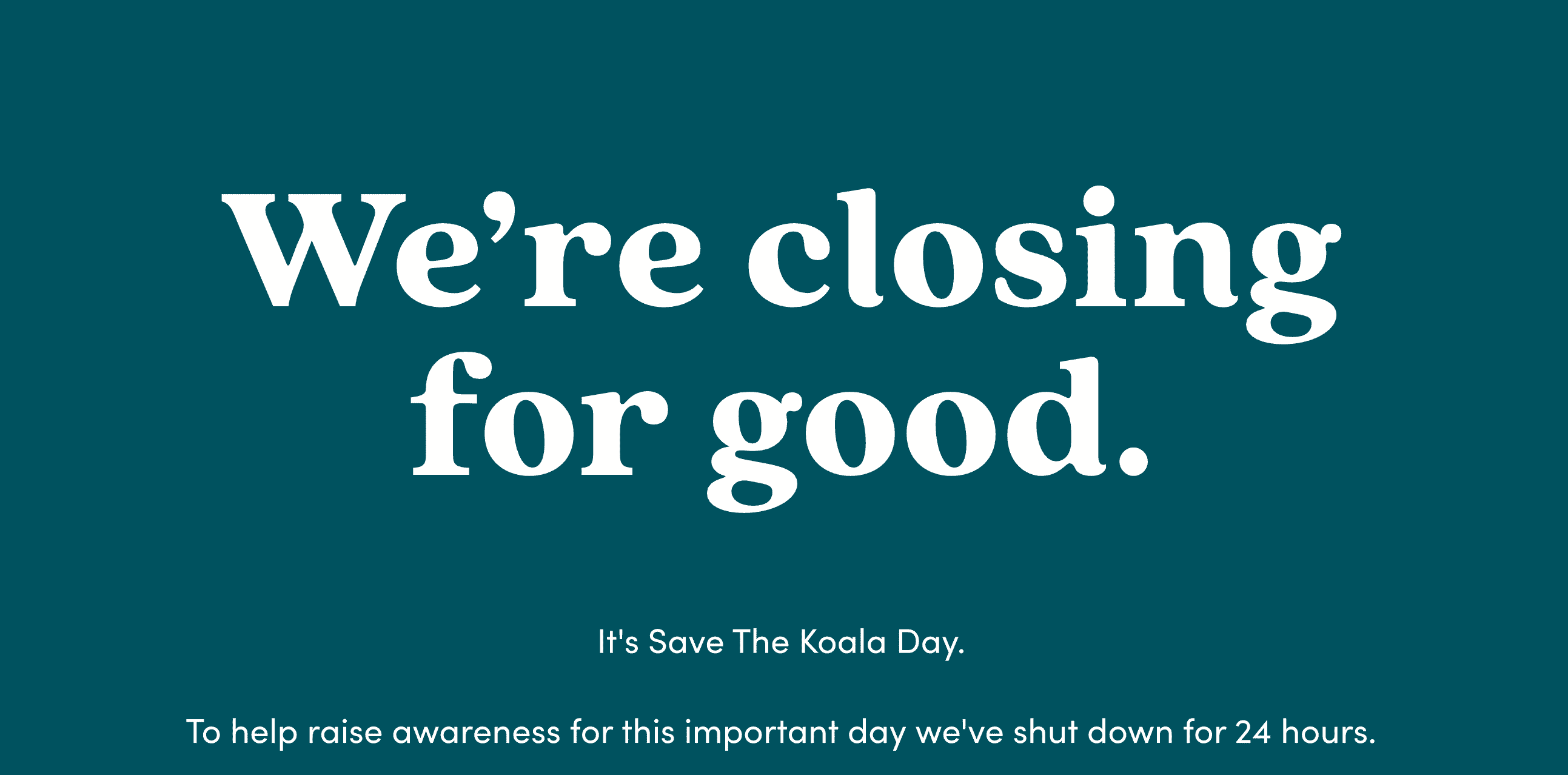 Finding a worthy cause that relates to your audience, aligns with your brand and by pledging to help that cause, allows your brand to make valuable marketing moves. But be authentic. Not only will you be shining a light on causes that matter, raising funds and generating awareness, your business will benefit by demonstrating your brand values and good corporate citizenship. And, you know, it just feels good to help others.

Want to know how you can reach icon status too? Give us a call today
---