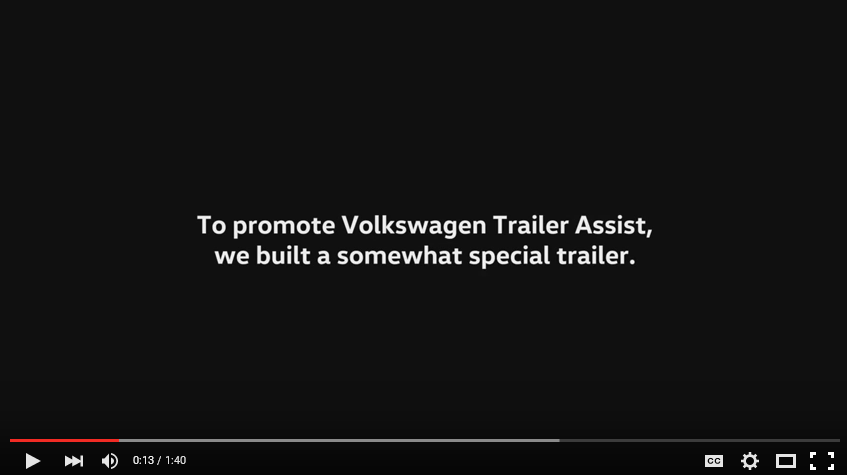 Today people need to be impressed or amazed or shocked to grab their attention, or for an experience to be memorable. This PR marketing stunt should see some conversion back to Volkswagon after their poor emissions scandal - and you've got to give it to them, they created some great creative campaigns.
Volkswagen Trailer Assist
In early 2016 Volkswagen created a clever marketing campaign to promote

their new 'Trailer Assist'

feature, by turning a car into a trailer, built with a one-way see-through shell. They then attached a car to the trailer – backwards, and with a driver in to help with steering, – giving the impression of a car being driven quickly and with accuracy in reverse! Take a closer look at the bystander's faces... Priceless. Enjoy!
2 Creative Media is your full service communications and marketing partner. We understand how to create unique and impactful marketing strategies, and can show you how to make your next campaign memorable.

Let's talk (02) 6761 2222.