Take a -Pea-k at Birds Eye's New Ambassadors!

Simplot Australia has launched its newest campaign, 'Fresh From The Freezer', its first for Birds Eye since acquiring the brand in September 2016.

Birds Eye's new ambassadors are a pair of claymation peas living in the freezer discussing the arrivals and departures of Birds Eye's latest product line.

The 3 short adverts feature flathead, barramundi and whiting in Birds Eye's new 'Fresh from the freezer' frozen fish range.

The 'spokes-peas' replace their bird counterparts – Birds Eye's famous characters from previous campaigns – aiming to introduce a new set of products Australians will welcome into their freezers.

The 'Fresh from the freezer' campaign is the latest in Simplot's long partnership with J Walter Thompson Melbourne.

The freezer has been considered a dumping ground for 'back-up products' and this campaign breathes a little imagination and warmth into this remarkable space.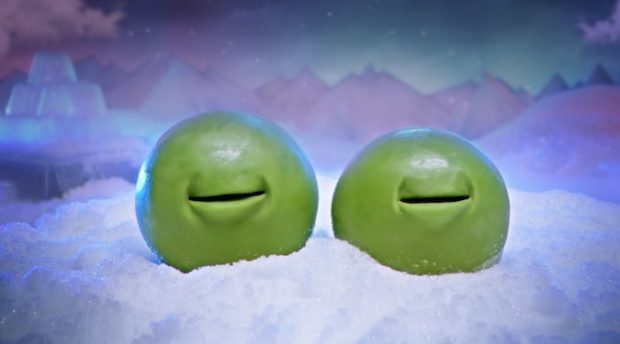 Is your business maximising its video content? If not, what are you waiting for? Let's talk this week - 6761 2222.