---
Supporting Charities - good for business
Aligning with a charity can bring numerous benefits to a brand, beyond simply doing good in the world. Charitable giving can be a powerful marketing tool, demonstrating to customers and stakeholders that a brand is committed to social responsibility and ethical values. By supporting a charity, businesses can enhance their brand reputation, increase customer loyalty, and even drive sales.
One example of a business successfully using charitable giving as a 'smarketing' strategy is Alf the Label, an online store that sells sustainable, stylish bags and accessories. Alf the Label recently announced that it will donate $100 from every sale of its Luxe Sue handbag to Dress for Success (DFS), a not-for-profit organisation that supports disadvantaged women re-entering the workforce.
The partnership with DFS is a win-win for both organisations. Alf the Label's customers can feel good knowing that a portion of their purchase is going towards a good cause, while DFS receives critical funding to support its programs and services. Moreover, by directing the donations to the DFS branch closest to the customer purchasing the bag, Alf the Label can support the local community and build goodwill.
The brand has an ongoing charity partnership with the organisation, where they donate a portion of sales from every purchase, and also spearhead the Alf Exchange, a program where women can donate any brand's pre-loved bag back to Alf in exchange for up to $100 to spend with the brand. Alf then re-purposes these bags and donates them to Dress for Success.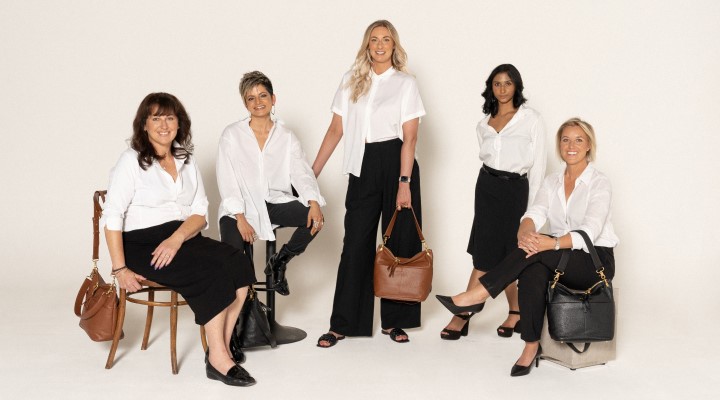 The benefits of charitable giving extend beyond altruism, as it can also bring positive returns for the business. Customers are increasingly drawn to socially responsible brands and supporting a charity can enhance a business's reputation and build customer loyalty. Additionally, partnering with a charity can provide a powerful marketing opportunity, generating positive publicity and social media engagement.
Furthermore, supporting a charity can also help attract and retain employees, particularly those who value social responsibility and want to work for a business that aligns with their personal values.
Aligning with a charity can be a smart marketing strategy for businesses. Talk to the team at 2CM to discuss how your brand can support charities in your area.
* Smarketing refers to the process of integrating sales and marketing efforts to achieve better business results. Smarketing is an approach that seeks to align the goals, objectives, and activities of sales and marketing teams to work towards a common goal.
---