'The Greatest Meat on Earth & Lamb. The Meat More People Eat' - Bringing back the love of meat

Meat and Livestock Australia recently launched their 'The Greatest Meat On Earth' as well as the 'Lamb. The Meat More People Eat' Campaigns showcasing classic Australian celebrities, religious and historical characters brought together by the love of Australian meat.

The campaign features Kate Ritchie and Libby Trickett justifying why beef is more than "just meat". 'Lamb. The Meat More People Eat' presents a group lunch of religious and historical figures such as Jesus, Hindu Gods, and a Viking - those unlikely to be seen together had lamb - the meat all groups can eat - not brought them together, with the tagline of 'You Never Lamb Alone'.

The concept to create a platform for Meat and Livestock Australia that shifts people's perceptions away from meat just being meat. The approach of 'meat bringing everyone together' and being more than 'just meat' brings positivity to the idea of eating meat.

The use of local icons like Libby Trickett and the mentions of Don Bradman reinforces how consuming Australian meat is what Australians do. The lamb advertisement aims to include all - the meat you can eat despite your beliefs and backgrounds, showing diversity and representation across all groups.

The campaigns also supported how Australians feel about their nutrition "these messages ensure consumers feel proud to choose beef to feed their families" says Meat and Livestock Australia's website after further research from their first 2014 campaign "You're Better on Beef" prove Australians were concerned with the nutritional value of meat.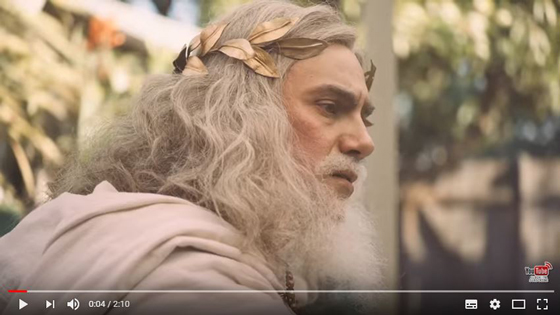 Another great way to demonstrate diversity, celebrate and reinforce products. So when you want to create a platform celebrating your product or service in a unique way, let's get clever together. Give us a call today to talk about creating comedy and diversity: 02 6761 2222