It is so much sexier to measure website traffic and online conversions than track ROI, right? So for many business owners, analytics (measuring and tracking metrics) is often overlooked, and therefore rarely discussed.
In a brief moment of enlightenment (or distraction) between sales tracking and staff issues, you may remember to track your marketing efforts AFTER you've launched a marketing campaign, but of course, at that point it's most likely too late. It is often difficult, if not impossible, to retroactively add tracking mechanisms to measure marketing campaign performance.
This is why it is important to consider how you will measure your marketing campaign performance BEFORE you finalise the details of the campaign, invest in your next digital, printed and other ads, or click the 'send' button on that ENewsletter.
So why is it important?

You WILL NOT be successful with marketing without proper tracking in place, for a couple of very important reasons.
•
FIRSTLY - you need to track marketing efforts so you can reinvest more of your budget into campaigns that generate positive Return on Investment.
•
AND FIRSTLY - you need to track marketing efforts so you can reinvest more of your budget into campaigns that generate positive Return on Investment…
… no, that's not a typo or a stutter… IT'S A BARE FACT (some of which deserve repeating). Some simple fine-tuning in your advertising budget allocation can immediately improve profitability, but you need to be able to measure the performance of your campaigns to identify quickly what needs tweaking.

Case Study

A successful Dental practise, faced with increased competition, sought marketing and communications expertise that would increase growth, educate their patients on the importance of preventative dentistry and engage their staff, but most importantly change the perception of the fear in going to the dentist.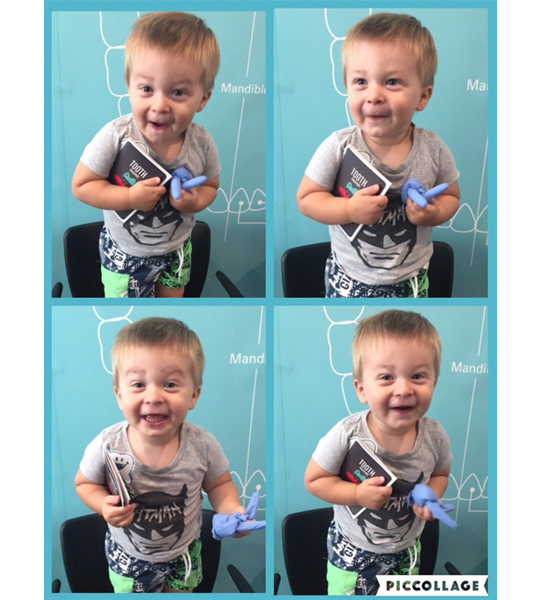 The brief was to address key areas of their business:
•
maximise chair time
•
engage a younger demographic
•
ensure continued regular visitation
•
create patient loyalty
•
guarantee business growth

We identified that to change the perception of going to the dentist, we had to start at the beginning. "Children are our future", and armed with behavioural research we developed the Children's Tooth Passport Relationship System, an innovative and interactive relationship management and behavioural education tool, which has been created to link the three key influencers, child, parent and dentist. So let's start with the main KPI being to increasing child patient numbers.

Armed with the understanding of the importance of measuring marketing performance, baseline statistics were extracted from his CRM, and tracked quarterly to monitor patient numbers, particularly those of children. We started the Tooth Passport System and monthly marketing in November 2014, and below are our results for the first three quarters: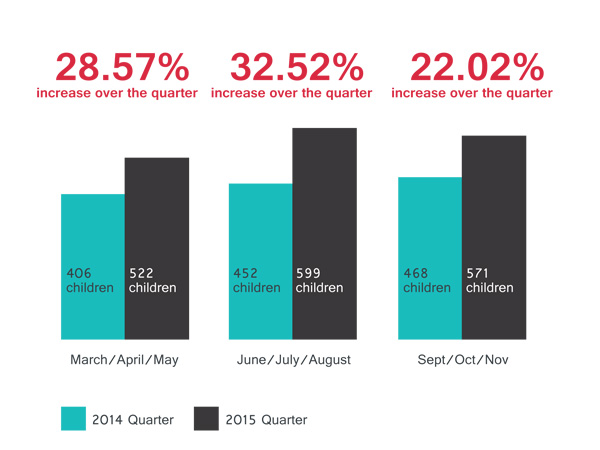 The children and their parents just love their passport and coming to the dentist and the results speak for themselves.
Ways to Measure Marketing Performance

If you weren't before, are you convinced yet? And what does it mean in practice? Some of the tracking systems that every business can use to measure marketing campaign performance include Website Analytics, Phone Call Tracking, CRM Sales Tracking, Split Testing, and KPI Tracking.
Though all of these methods are important, everyone who is working on your marketing needs to know what the core KPIs are for measuring the effectiveness of your campaign. Whether or not they are directly involved with your content analytics, it's critical that content creators understand how their work impacts overall company goals.
Measurement can be as simple or as complicated as you make it… but let's face it, we all prefer simple. Don't measure just for the sake of having some numbers to present to your upper management. If you aren't certain what you should be measuring, ask yourself these two questions:
1.
Do these metrics support my key goals?
2.
Can I take action on these metrics (i.e. will they provide me insight into how I can improve my program)?

Unless you can answer "yes" to the questions above, you likely don't need to be collecting the data at the moment.