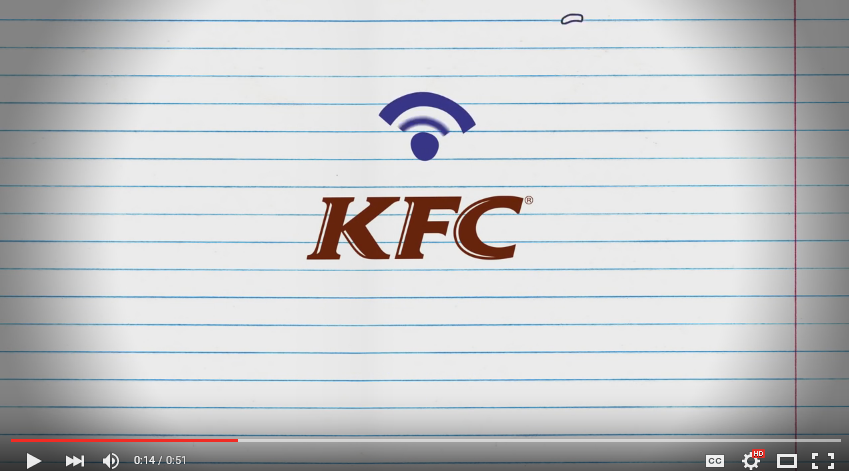 When there is a problem - clever marketing can be part of the solutions.

So how do you help an entire country with its worst ever national school test results? Not us...don't panic. It's Romania.

Engage an international brand, like KFC, and trade students for something they really want, WiFi. Welcome to the WiFi Test, where every KFC store in Romania gave away free-WiFi only to school kids who could answer test questions that were individually curated from past national test papers and school teachers across the country. A Pretty neat way to educate.

This might get you thinking on how your business could be part of a solution for a community problem.Think like there is no box.

Today it is nice to engage with your customer on another level and not so direct and delibarate. If you're thinking you might like to explore this more.

Let's talk (02) 6761 2222.