---
Keeping Up With Demand
The public's perception of world events can often be different to what the major players in industry see. With the large scale media publishing of COVID-19, the Australian public has taken matters into their own hands, and started stocking up on toilet paper, with fears that it will be greatly effected by holds on imports, especially ones that might effect the availability of the product.

"The boss of Australia's largest toilet paper maker says if shoppers stop panic buying it will take about two days for stocks to return to normal on supermarket shelves, as a tissue industry expert revealed Australia is not reliant on toilet paper imports."

ABC Tissue general manager Sunny Ngai said that if buying patterns returned to normal then supply issues would be quickly resolved.

The main take away from this panic, in terms of marketing, and what we need to be focusing on here, isn't that the stock is replaceable, but rather that the communication with the public around stock, and local manufacturing was to broadcast late.

Communication with your audience and market is pivotal with ensuring that people are aware of the nature of your business, and how you are prepared/structured to meet the ever changing demands of today's society.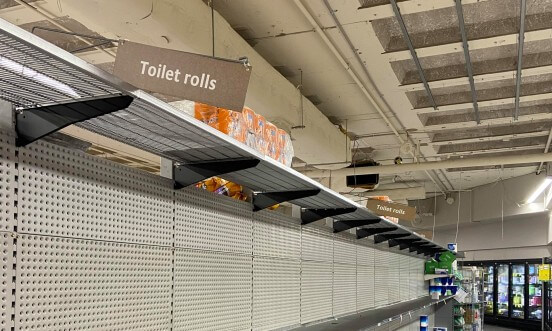 Do your customers know where your product is made, or where you source your items from? Call us today, and we will help you share your story: 02 6761 2222
---