5 Key Trends That Will Drive Social Media Activity in 2018

With the year already underway, it is important to look at the 5 key trends that will drive social media activity in 2018.

The very popular social media management platform 'Hootsuite' released its 2018 'Social Trends Report', zeroing in on key trends in social media for businesses and marketers to watch out for. Based on a survey of over 300 social marketing practitioners and qualitative interviews with over 35 industry specialists, the report details these 5 trends:

1: The Rise of AI
While it's still unclear whether customers will value these human-machine engagements as much as they value the transparency of today's market, brands will increasingly use AI strategies to prioritise personalisation at scale. It is, however, imperative for marketers to understand the far-reaching changes AI will bring to social marketing such as predictive analytics and more.

2: Peer Influence on the Rise
'Fake news' has been a big subject in 2017 and will be a big influence on how people consume and interact with news. The general public's trust in the mainstream media has been in decline, and consumers are moving away from trusting institutions, vanity metrics, and mega-influencer celebrities, and moving towards smaller and authentic real customer communities.

3: The Evolution of Social ROI
56% of the surveyed audience said that not being able to prove the ROI of social media made it challenging for their organisations to be successful with their social media strategies. In 2018, the alignment between business goals and social measurement will be more critical than ever and push the big technology companies to hopefully make changes to help businesses.

4: Mobile Fuels the Growth of Social Tv
High production quality, TV-styled content will be king and brands will need to consider how they can become mobile optimised broadcasters as traditional TV viewership continues to fall. This not only means shifting budget spend away from tv advertising, but also producing higher and higher quality social media content.

5: Social Data
Social listening (data analysis) has always been a valuable tool, however, organisations will need to recalculate the effort and resources they'll need to invest to turn social data into a true source of customer insights that can be used across the business.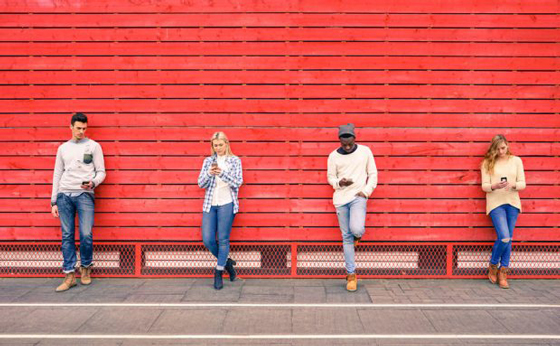 The way we connect is changing rapidly. Give me a call this week on 6761 2222 and let us show you how to really engage.

Until next time!
Heidi Manning - Creative Director