World's hottest weatherman in a cool suit?
Menswear retailer MJ Bale sent UK weatherman Alex Beresford to some of the world's hottest locations dressed in their new 'Cool Wool' summer suits. 'Cool Wool' suits are designed to be the brand's most breathable yet, with the campaign leveraging the worlds hottest climates & one very uncool dressing room.

Beresford was sent on a world trip, armed with his forecasting equipment, to deliver the weather forecast in the hottest locations around the globe, whilst wearing a MJ Bale 'Cool Wool' Suit. Facebook's 'new' live video feature was leveraged to capture the mobile market whilst not limiting the viewership to any specific are in the way that traditional weather broadcasts do.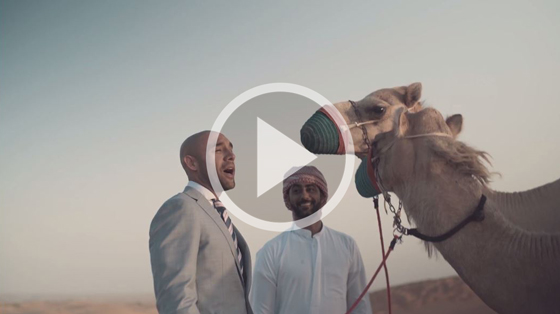 The campaign doesn't stop there however. The hot temperatures we recreated in custom-built change rooms spread across multiple MJ Bale stores, allowing customers to test & experience the new line of suits for themselves.
The aim of the campaign was "to show men, no matter how hot the forecast, they can still stay looking smart & feeling cool".


Do you have a 'cool' new idea that you want to get out there? We can help you with that! Call us today... 02 6761 2222