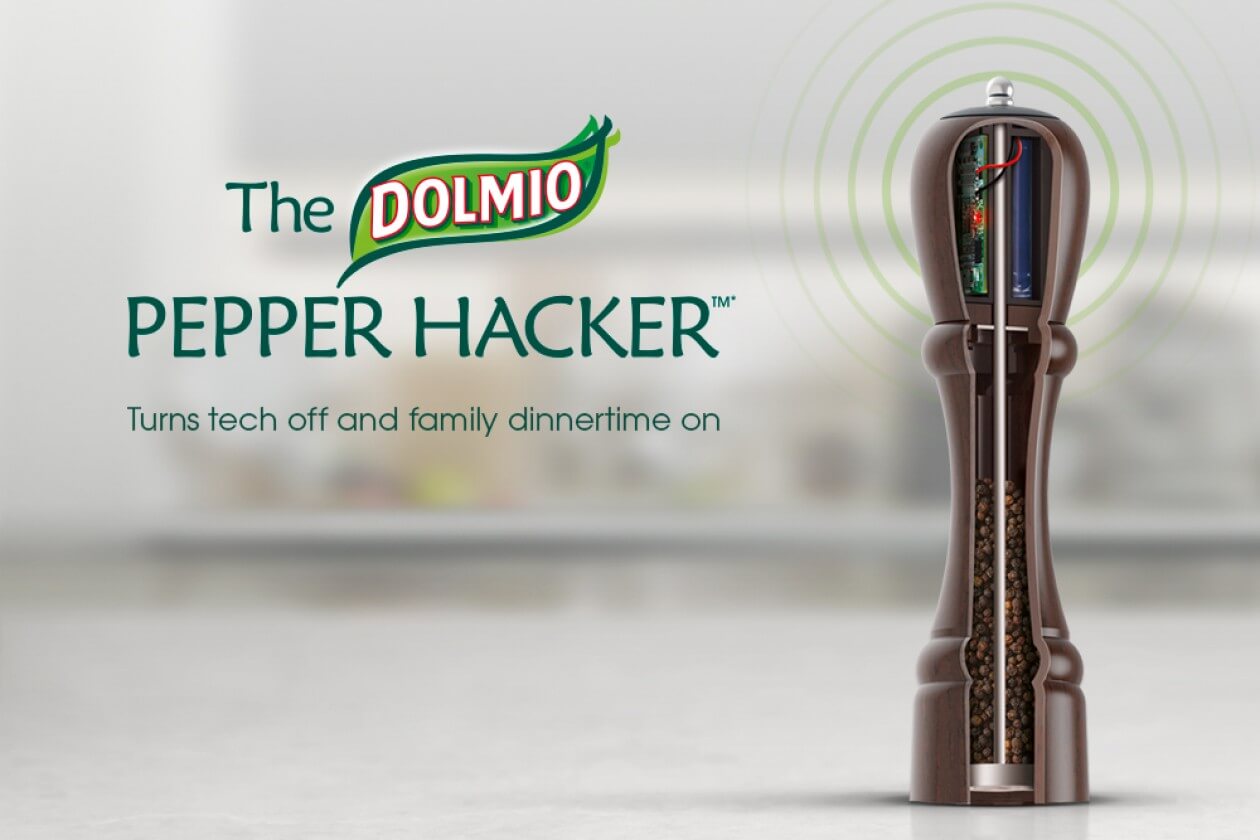 Sometimes We Need To Disconnect To Connect

Sitting around the dinner table and connecting over food is one of the most beneficial times of the day, helping families catch-up, have fun, and really connect. But modern technology seems to have taken over, and families are more disconnected than ever.

In 2015, Dolmio came up with a very clever (April Fool's) prank – the 'Pepper-Hacker' – a conceptual device that both cracks pepper AND shuts down digital devices like TVs, WiFi and mobile devices. But prank or not, it's now producing the real thing to give away in its latest promotion.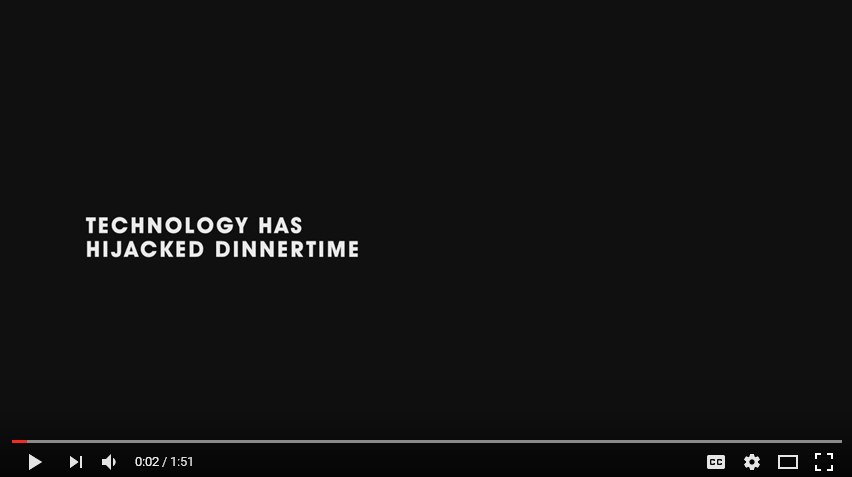 With 100 million views across Facebook and Youtube, the film sparked world-wide conversation around the problem of technology disrupting family meal times. Soon after the film was released, Dolmio says it was inundated with a flood of requests from frustrated parents to make the Pepper Hacker available for real, and they are now producing 3,500 'Pepper-Hackers' that actually shut down electronic devices during meal times!

Although the campaign started out as a bit of 'tongue in cheek', Dolmio proved that listening to their customers can have far-reaching effects… even beyond wildest expectations. Dolmio has created a concept and device that reminds us of the influence technology has over us, and how we can all benefit from a little down time from it.

By connecting to a home Wi-Fi network, one click of the Dolmio 'Pepper-Hacker' can disable the internet connection of up to four unsuspecting family members for 30 minutes, which, according to Dolmio, is the perfect amount of time to connect over a shared spaghetti bolognese.
Have you got a clever idea that you would like to bring to life, and really connect with your customers? Give us a call today, and let's chat… perhaps over spag bol? Call us today 02 6761 2222