Six things women want from brands in 2017 – and it's not just pink
Women are responsible for over 85% of all the household spending, Including most of the big-ticket purchasing decisions in any household: vehicles, financial services, Telecommunications, travel and insurance.

As active communicators on social media and in real life, women are the audience that can amplify your brand. Women are far more inclined to share a positive brand experience or opinion than a negative one.

The 6 things women want brands to do:
1. Change as she changes
2. Women to women; a trusted environment is key
3. Tell stories that genuinely resonate
4. Embrace diversity
5. Align with her values
6. Be always on
Change as she changes
The core purpose of your business is often fixed, but you need to evolve as quickly and constantly as women do in terms of their tone, approach to content and editorial mix.

There have been past phases where women had a more political view, phases where more celebrity-based content is viewed. For your content to stay relevant and to engage with women you must adapt to what they want to see.

Women to women
Behind every great woman is a whole lot more women. Influence is built on connected relationships and the interaction women have with each other. A desire to help and share with the women closest to them is a strong part of this relationship. They want to see your brand as a friend. When you can build credibility and trust through friendship with a woman, then your ability to influence and engage her increases exponentially.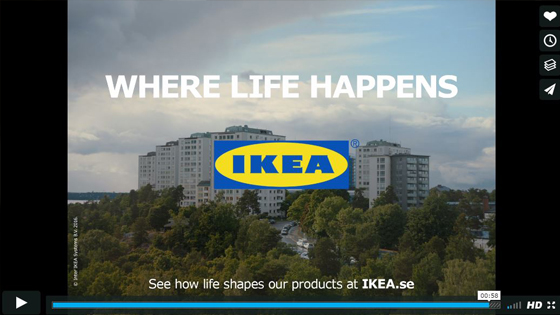 Tell stories that genuinely resonate
Content is key when trying to connect with women. This may seem obvious but many brands underestimate the value of story-telling in forging emotional connections. This campaign by IKEA is a brilliant example of that.

Embrace diversity
Women trust brands that align with her values, whatever they may be. From social justice to gender equality, family, health and wellness, the rights of animals or children, if your brand stands for something, tell them.

Be always on
The importance of being where she is cannot be overstated – and women are everywhere, all the time. She is consuming media and advertising, on her terms, 24/7 and the traditional short-burst approach won't cut it anymore. There's nothing more compelling for a busy woman (the only kind) than an always-present, trusted brand that gets her. Building authentic brand loyalty happens with consistency and over time.

Does your business have the opportunity to target the pink market, if so, we need to talk... 02 6761 2222