---
See Things Differently - Specsavers
Making your brand stand out in a unique and innovative way can be challenging for some brands but not for Specsavers as they continue their humour and longevity in storytelling content that has become very recognisable worldwide.
Here we see (no pun intended) the optical brand Specsavers stepping it up to a whole new level with misshapen and misplaced billboards across the UK, as part of their 20 year celebration of their famous slogan "Should've gone to Specsavers."
The glasses company has comedically placed their billboards with all sorts of accidents from a covered ladder to misaligned posters to push their brand and slogan.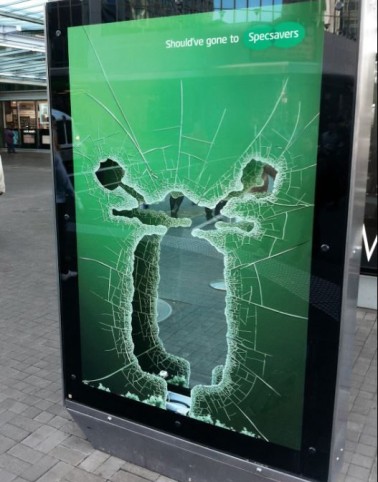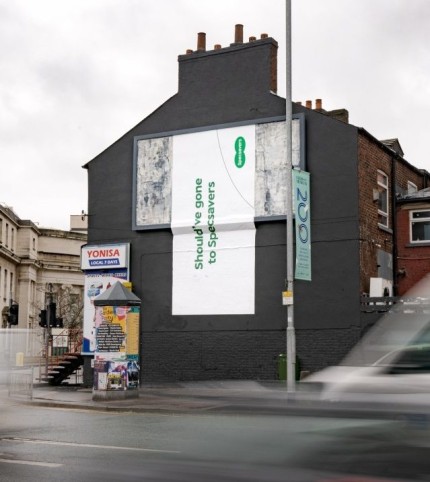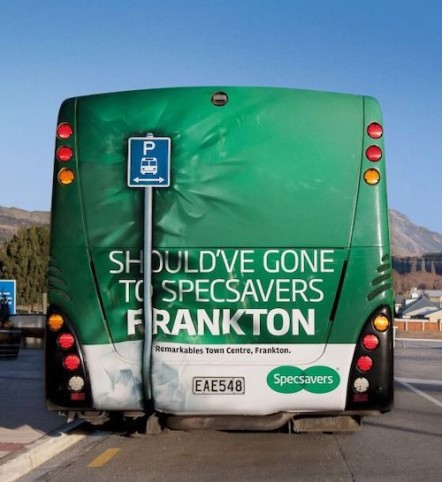 Specsavers continues to play on the relatable mishaps for their target audience (those who need help seeing, or reading, which is a large portion of our population) and successfully makes that the focus of their campaign. They've demonstrated tangible before and after effects of their products and highlights issues that many members of the public didn't realise they needed help with, but do now.
We all enjoy waiting to see the next installations of Specsavers near you. Isn't it time you stopped boring your audience and had some serious fun that your audience looks forward to.
Take a creative leap with us.
---