---
Launching a New Brand? Discover Bonza - A Game-Changer!
In today's business landscape, launching a new brand requires careful consideration to outshine the competition and achieve success.
Let's talk about Bonza, Australia's new budget airline that is redefining the game in a fiercely competitive market.
Bonza soared into the scene with a clear mission: to serve domestic and regional routes that have been overlooked by traditional aviation giants.
Taking to the skies in January this year, Bonza embraces its identity as the budget airline for everyday Australians, paying attention to the small details that make a difference. Delivering great service to all Australians, not just the affluent few, is exemplified by their powerful tagline, "Here for Allstralia."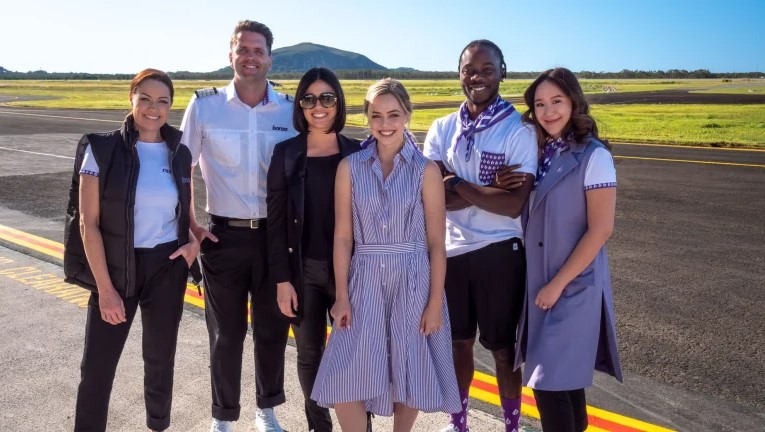 What makes Bonza an interesting case study for launching a new brand in a competitive market? They know who they are, so let's explore what they do differently:
Differentiation: By targeting underutilized regions such as Tamworth, Port Macquarie, Coffs Harbour, and more, Bonza has successfully created a unique selling proposition. They are planning 27 routes to 17 destinations 93% of which are not currently served by any airline. (subject to regulatory approval)


Brand Identity: Bonza's modern launch allowed them to develop a captivating and relatable brand identity. Their uniforms, featuring a fun and stylized appearance, connect with everyday Aussies, resonating with their target audience and fostering brand loyalty. The staff, affectionately referred to as Bonza legends on announcements, create a warm and friendly atmosphere with their occasional "g'day" and friendly colloquialisms, further enhancing the customer experience.


Sustainability: Bonza sets new standards with fuel-efficient aircraft that consume up to 20 percent less fuel and emit less noise reducing their carbon footprint, leading the way in eco-conscious aviation. Their app-based in-flight service minimizes waste, ensuring a hassle-free experience.


Affordability: Offering consistently low-ticket prices, Bonza disproves the notion that low-cost means compromising quality. Accessibility is their priority with no additional costs for specific requests such as wheelchair assistance or guide dogs.


Innovation: Bonza's innovative app allows passengers to order in-flight snacks and drinks via their phones. Using the onboard Wi-Fi network, passengers can browse the menu, place orders, and make payments, avoiding the hassle of waiting for the drinks trolley. The items are then delivered to their seats, ensuring a seamless and enjoyable experience.
For a fresh launch, Bonza is set to jet ahead!
Planning a new venture? 2CM specialise in launching brands. Let us guide you through every step, ensuring your brand takes off and soars to new heights.
Don't get lost in the noise. Contact us today.
---