Kellogg's Partners With YouTube Creators
Kellogg's is growing its 'Amazing Creations' campaign by working alongside YouTube creator Simone Giertz to release 2 new TVCs incorporating her 'useless' machines to keep the crazy, playful tone of their earlier campaign with Zach King in 2016.

Giertz has amassed over 900 000 subscrbers in only 3 years on YouTube, and is known for her bizarre and generally 'useless' machines.

"Giertz' charming personality and quirky sense of humour, combined with her highly entertaining snack machines are the perfect vehicle to help reframe cereal within the snacking space."

The campaign aims to expand customers' perception of cereal, by sharing fun and tasty snacking ideas to engage with people who haven't thought about this unique use of Kellogg's cereal.

Kellogg's original 'Amazing Creations' campaign with Zach King saw a substantial rise in sales for their products, and now it looks to further the campaign and its creative and vibrant style.

YouTube creators are quickly gaining popularity in commercial marketing, as brands begin to understand the value of online influencers. More brands such as Oreo and Nissan are now commissioning YouTube creators to post sponsored content on their own channels and including them in more conventional advertising.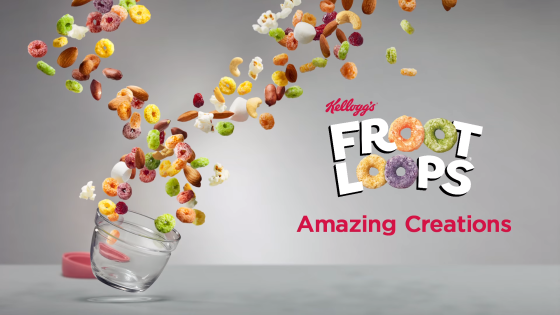 Are you looking for new and exciting ways to engage your audience?
Call us today - 02 6761 2222