Most businesses are faced with an ever-growing competitive market where the fight for market share is becoming increasingly harder.
It is no longer just about providing a great product or service, it's about creating and maintaining real engagement and a relationship with your customers without holding every one of their hands.
Here is a great example we wanted to share with you to get you thinking about 'How far would you go'.

How far will you go for a free packet of Fantastic Delites?
The members of the public were offered free packs of Fantastic Delites Curls but only after being made to negotiate an unnecessarily long queue one person at a time. Despite this, and the fact packs retail for only $2.19 (RRP) each, participants were willing to endure the inconvenience of the queue to get their hands on this popular savoury rice snack.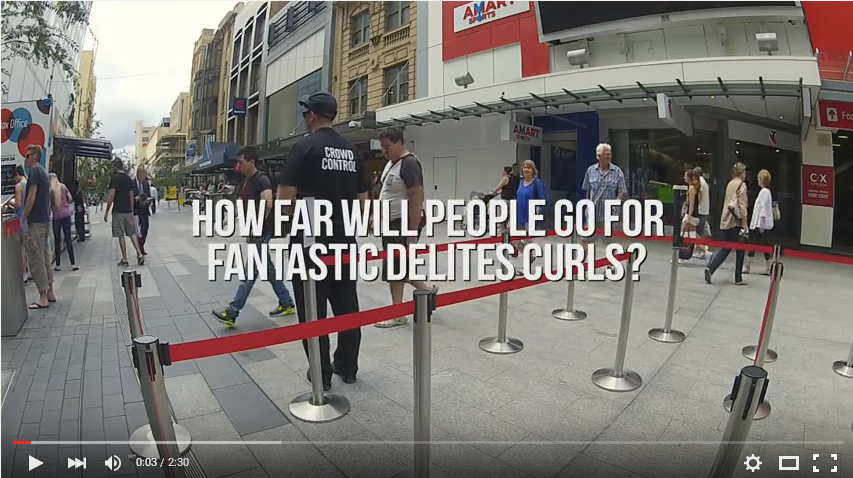 How far will people go for the taste of Fantastic Delites?


Next they built a machine and took it to the streets to find out.

"The 'How far will you go?' campaign has been a great platform to dramatise their products' key benefit - taste. Having consumers go to any extreme to get their hands on your product is something we all dream of."