When we expect a service but get an experience

Marketers today are faced with an increasingly complex world.
We live in the age of the customer; they know more, and expect more. It is no longer enough to just provide a service - when we go to a restaurant, we know we will eat and drink there, but that's not why we go to a restaurant any more. We want more... we want an experience, and we want it to feel personalised. As customer expectations shift, the future will see even more emphasis on the experiences a company delivers to create a competitive advantage.

No matter where you go, you can generally expect to get the service you go there for, but what happens when you get more than you expected?

Take this local Dentist we have been working with. Their service, professionalism and ethics are unquestionable, but with fewer new patients presenting to practices generally, and an unprecedented oversupply of practitioners, in a time of high competition they were looking for innovative ways to:

• become known as dynamic and progressive
• create patient loyalty
• be able to create continuous future demands
• ensure long term viability and sustainability
• remain a thriving, highly profitable practice
Case Study

When we go to the Dentist, we pretty much know what to expect. Darling Dental were keen to stand out from the scary clinical crowd, to give their customers a completely unexpected experience, and after many years in practice, decided it was time for a brand makeover, and included:

- a new logo
- a new website
- creating a strong social media presence
- re-branding the practice
- interior design changes to create a less clinical space
- creation of service brochures
- completely revamping all of their internal communications with a whole new language
- getting their brand out of the chair and into the community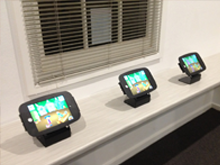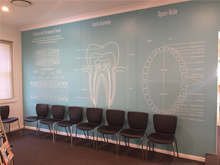 Then what happened?


Darling Dental embraced the unfamiliar territory of holistic experience marketing, and in doing so, are now able to deliver the personalised journey their customers demand. Their re-branding strategy included:


- A funky new logo with style guide, that is readily recognised, and translates across all channels, from digital to print as well as uniforms and other collateral

- A fully responsive website, with smooth navigation, informative content in easy-to-understand language, and an online booking facility which is well utilised

- An interactive Facebook page, with effective presence and interaction

- Branded and interactive email signatures

- Interior and exterior signage, including feather banners

- A floor to ceiling wall graphic, explaining the structure and anatomy of a tooth. Things aren't nearly as scary when you have a basic understanding of how they work!

- A new reception area that is not only contemporary, but architecturally fluid, and warm and inviting

- Installation of iPads for the kids to take their mind off the big bad dentist's chair, and provide an educational experience at the same time; the iPads have pre-installed games the kids can play to learn about their teeth and general dentistry. They are an absolute winner!

- Installation of a wall-mounted digital screen, with educational showreel

- A

comprehensive suite of service brochures

that are inviting, easy to understand, and at the customer's fingertips (and all without the fake American smiles)

- Style guide standardised internal forms, letters and sundry communications

- A broad community presence, with opportunities to educate the public about preventative dentistry, which is what Darling Dental is all about


Results
•
Darling Dental is one of the most loved and talked about dentists in their community
•
Facebook likes went from almost non-existent to triple digits, with weekly updates and plenty of interaction
•
Online appointment bookings have skyrocketed by a whopping 127%
•
Patient base is increasing by an average of 13% per quarter over the previous year
•
Child patient base increased by 26% this quarter compared to the same period in the previous year (thanks to The Tooth Passport www.toothpassport.com.au)

•
Free preschool and primary school dental screening clinics held throughout the year to educate our youngest about healthy dental habits
•
Public mouthguard clinics held at the beginning of each sporting season to promote mouthguards in preventative dentistry, and resulting in a 167% increase in custom-fitted mouthguard revenue
Darling Dental - a dental clinic that now truly provides an experience, not just a service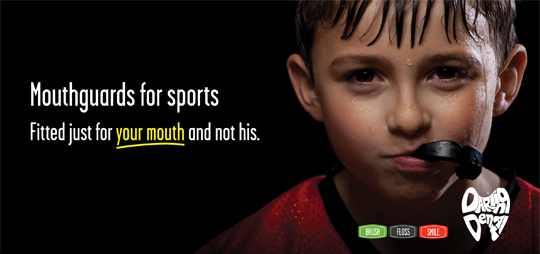 2 Creative Media are the experts in complete brand implementation. From new branding to re-brand launches, we can help you to create loyal brand ambassadors from the inside out.

Do your people understand your business' key point of difference? Do they have the confidence and knowledge to 'sell' your business? What does your brand stand for? Who are you trying to connect with? Are you connecting with them in the way they want?

Too many questions? We need to talk.

Lets chat today... give us a call (02) 6761 2222