---
ALDI is embracing the Christmas spirit once again with the latest installment of their "More the Merrier" campaign.
This TV spot, titled "The Miracle Ham", features an old lady maintaining the annual ritual of slicing the Christmas ham, to find out that this ham is a little less finite than your typical Christmas meal. She travels throughout her community, building up an army of ham-hungry humans who eventually settle at a cliffside for a Christmas feast of enormous proportions, and generous portions.
"Ham is often the main event at Christmas lunch. And, in the week after, every time you open the fridge, there seems to be ham leftovers staring back at you. A pork prodigy felt like the right blend of truth and fiction for this year's 'More the Merrier' Christmas story." - ALDI Australia
Christmas is the perfect time of the year to spoil your families, however amidst the spirit of generosity we still want to avoid blowing our year's savings. ALDI is reassuring Australians that you can still have a fantastic festive feast without needing to spend big.
From all of us at 2 Creative Media, we wish you a Merry Christmas with mountains of delicious leftovers and just as many wonderful memories.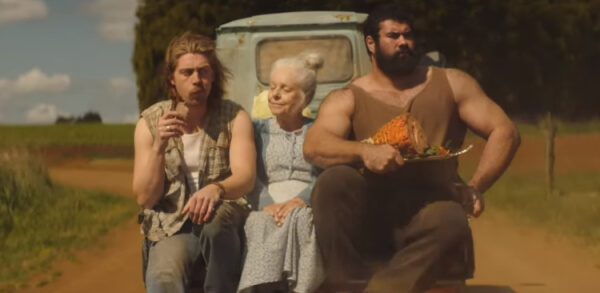 Make the most of the season to grow your business!
Get in touch and we'll show you how.
---