---
Burger King Has Done It Again!!
2020 may have left businesses wondering how they'll get their brand in front of their customers, especially with the increased online competition since the pandemic started.
One clever way brands are pivoting and adjusting is capitalising on the increase demand of face masks.
Interestingly online marketplace Etsy, (which allows businesses from all over the world sell products), reported a high volume of mask sales last quarter. It helped more than 100,000 vendors sell $346 million worth of face coverings during the pandemic. (marketbeat.com)
Burger King is no stranger in launching creative ad campaigns and this example reinforces that their relationships with their customers are alive and well. For a chance to win your very own custom mask with your order printed on it you simply need to place your order in their comment section on the Burger King Facebook or Instagram pages. 250 winning customers will be able to place their next food order at any participating Burger King restaurant without even speaking a word, just by wearing their mask. Clever.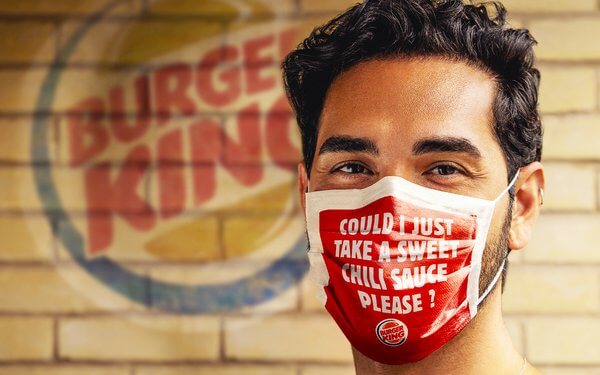 Isn't it time you got ahead of the clever curve We're ready to help you lead the way! Call us today: 02 6761 2222
---